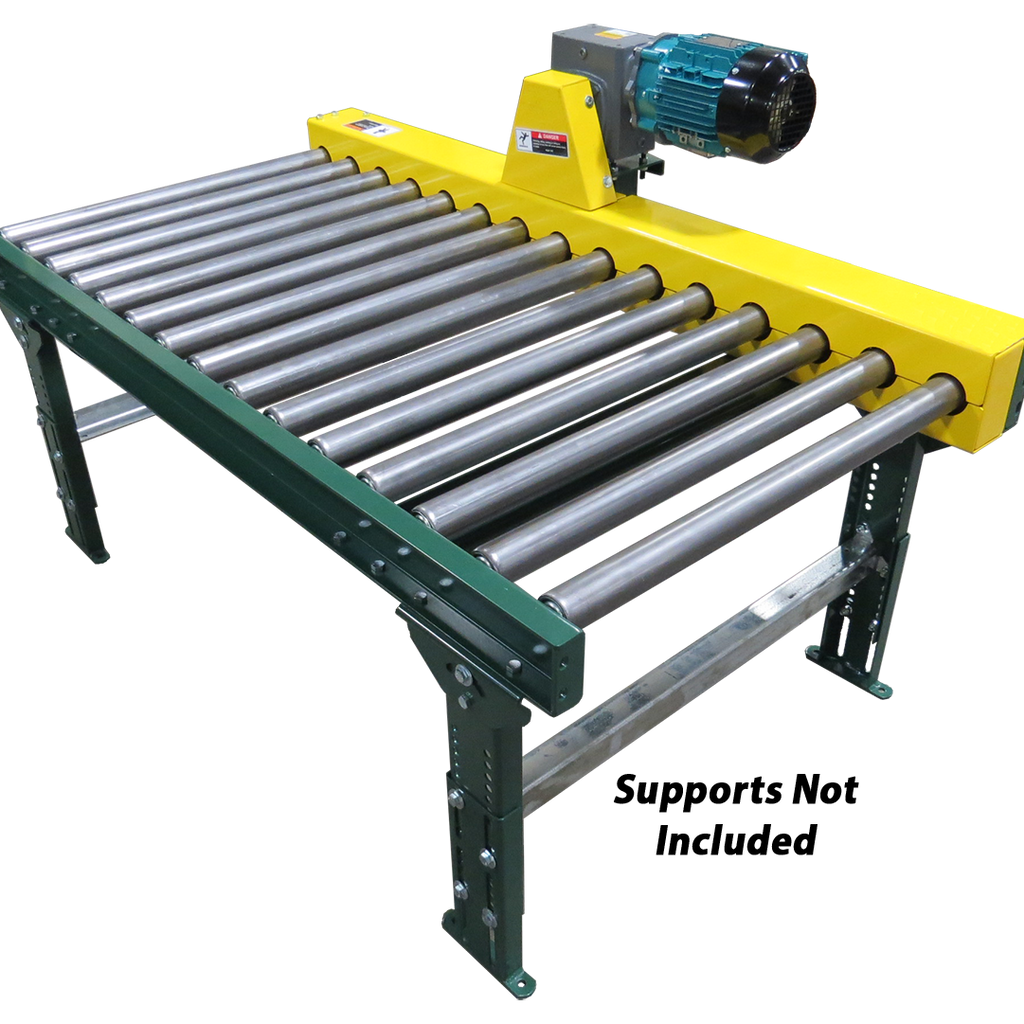 CDLR17F05KD0427EW1A3ID30
i LEAD TIME: 10 working days
Product Model Information
The Model CDLR17F chain driven live roller conveyor is constructed of an 8 ga steel channel frame and 1.9"x9 ga steel rollers on 4" centers. Each roller is positively driven. Each drive is powered by a 1 HP motor and operates at 30 FPM. Non-drive slave units can be added to provide a desired overall length. Capacity is affected by the total length of the system. Generally a drive will support slaves up to a total length of 50' with a maximum live load of 7,000 Lbs. At 30' the maximum live load is 15,000 Lbs. The per foot maximum live load is 700 Lbs. using supports on 5' centers. The drive must be positioned near the center of the run, otherwise capacity will be reduced.

Refer to the CDLR (Chain Driven Live Rollers) Selection Guide for help.
CDLR17F05KD0427EW1A3ID30 Construction
Type: Drive Unit
Overall Length (ft): 5
Effective Width (in): 27
Between Frame (in): 30
Motor: 1 HP-240/480 VAC-3

ɸ

-ID
Speed (FPM): 30
Weight (lbs): 336
CDLR17F Configurations
Type: Drive & Slave
Overall Length (ft): 5, 10
Effective Width (in): 27, 51
When Can This Item Ship?
Lead times are subject to change depending on the size of your order. If we cannot meet the lead time that is listed on the website, we will contact you to discuss your order and your options.
All items in your order will ship together. The lead time for your order is determined by the items in your order with the longest lead time.
For more information about our lead times, please visit out FAQ page.