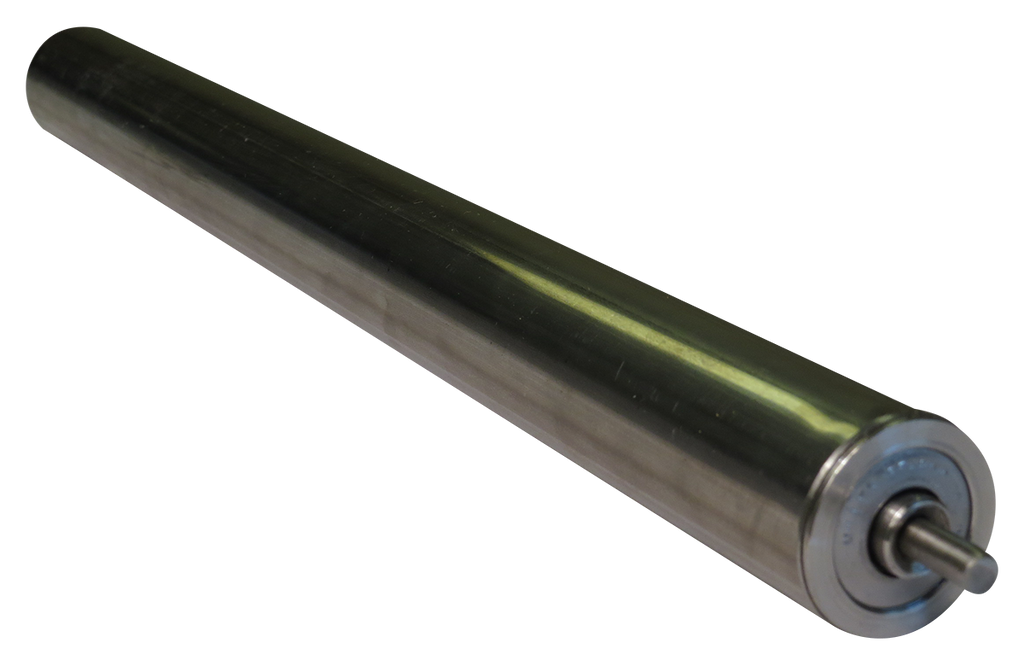 ES05SPLOTS
i LEAD TIME: 5 working days
Product Model Information
The Model ES roller is spring retained, constructed of a 1-3/8" diameter 18 gauge 304 stainless steel tube, a 1/4" round 304 stainless steel shaft, and all stainless steel bearings.

Refer to the Roller Selection Guide for help.
ES05SPLOTS Construction
Between Frame (in): 5"
Roller Tube: 1-3/8"x18ga St Stl
Shaft: 1/4" Round St Stl
Bearing: Semi-precision Light Oil w/Teflon Seals
Roller Retention: Spring
Capacity (lbs): 152
Weight (lbs): 0.6
Sleeve: none
ES Configurations
1/16" Orange Vinyl Sleeve
1/8" Orange Polyurethane Sleeve
When Can This Item Ship?
Lead times are subject to change depending on the size of your order. If we cannot meet the lead time that is listed on the website, we will contact you to discuss your order and your options.
All items in your order will ship together. The lead time for your order is determined by the items in your order with the longest lead time.
For more information about our lead times, please visit out FAQ page.